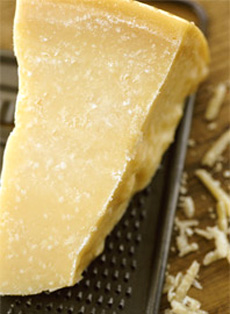 Question: What Are the Crunchy White Crystals in Some Aged Cheeses?

Answer: Some aged cheeses like Gouda, Cheddar and Gruyere have tiny white crystals that are slightly crunchy when you eat the cheese. These crystals are simply lactic acid that has converted into a crystallized form. The crystals are a natural part of the aging process.

Definition: Lactic acid is created when the lactase enzyme found in milk is exposed to good bacteria during the cheesemaking process. This good bacteria is called starter, as it starts the process of souring, or acidifying, the milk so it can be turned into cheese.